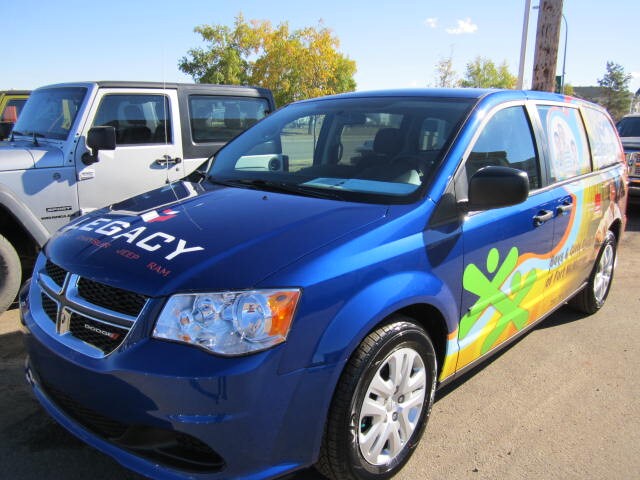 Legacy Dodge was thrilled to donate a van to the Fort McMurray Boys and Girls Club. Howard Rensler, Executive Director of the club couldn't be more happy, "It is a wonderful thing." This heartfelt donation from out of the blue really touched Rensler and the club will greatly benefit from Legacy Dodge's contribution.
The club had been using passenger cars on a volunteer basis. "We didn't have vehicle of any sort. We used passenger cars of staff, which can be a little troublesome sometimes," adds Rensler, so this van could not have come at a better time for the club. Not only will the new Dodge Grand Caravan charter kids and volunteers around, it will make moving cargo that much easier. "We are going to use it for all sorts of things," said Rensler. "Transport to and from programs and outings and we have several special needs who require special transportation. We are also going to use it for publicity at various events such as the Legacy Dodge Santa Claus Parade."
The Fort McMurray Boys and Girls Club will be better able serve the children of the community. "Del and Legacy Dodge here in Fort McMurray, Alberta are established, corporate citizen and we are very happy to have them here," said Rensler.